Transform Your Smile with Porcelain Veneers
If stained, worn, or chipped teeth are detracting from your appearance and diminishing your confidence, Dr. Joseph Mormino can provide porcelain veneers crafted on-site at Joseph T. Mormino, DDS in Staten Island, NY, to help you achieve a beautiful-looking smile. Veneers are thin shells of ceramic that are bonded to the front of teeth to conceal a range of cosmetic imperfections. To discover if veneers are right for you, schedule a personal consultation today.
Benefits of Porcelain Veneers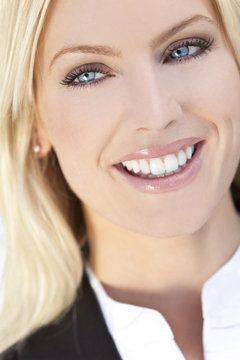 While there are several cosmetic treatments that can improve the appearance of a smile, very few can achieve the dramatic transformation that is possible with porcelain veneers. By completely covering the front surface of teeth, veneers can simultaneously correct several aesthetic concerns, including:
Chipped or cracked teeth
Surface stains
Intrinsic discoloration
Minor gaps between teeth
Unusually shaped or proportionately small teeth
Slightly misaligned teeth
Dr. Mormino can review the full benefits of porcelain veneers during a personal consultation.
Porcelain Veneers
If you are unhappy with the look of your smile, porcelain dental veneers are the ultimate cosmetic treatment option. Dr. Joseph T. Mormino can create and place beautiful, custom porcelain veneers for you at his Staten Island, NY, office. Dr. Mormino uses an on-site laboratory to ensure that your veneers are designed to look natural and complement your unique smile.
Watch More Videos <