Undergo Treatment for Teeth Grinding to Protect Your Oral Health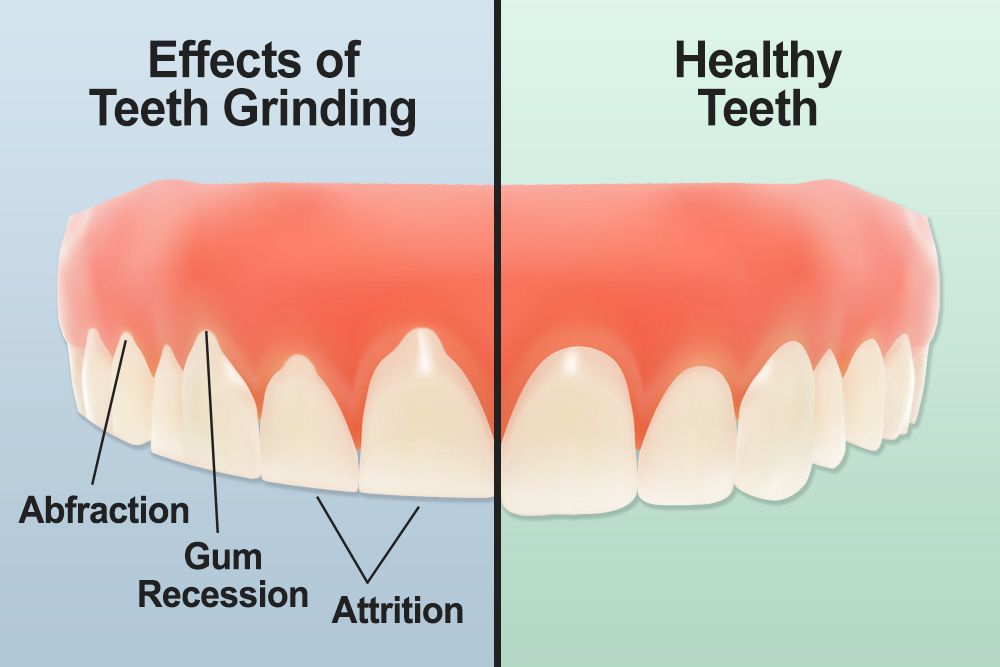 Many people put a great deal of care into protecting their teeth and preserving good oral health. Unfortunately, if the structure of the teeth becomes damaged, the risk of dental complications increases. Teeth grinding is one of the most harmful habits that can affect the teeth. Consistent grinding and clenching wears down tooth enamel and leaves the teeth more vulnerable to the damaging effects of bacteria, plaque, and tartar. Dr. Joseph Mormino offers a full range of general dentistry services to assist patients in the preservation of good oral health, including treatments to stop the damaging effects of teeth grinding. Teeth grinding treatment allows our Staten Island, NY patients to restore the strength and health of the teeth while preventing further damage from occurring.
Damage Caused By Teeth Grinding
Teeth grinding can be a nervous habit, a way of relieving stress, or a side effect of a misaligned bite. Whatever the case may be, the effects of teeth grinding are the same. Persistent teeth grinding places excessive force on the teeth. Gradually, this habit destroys healthy tooth enamel and increases the risk of a number of oral health problems, including:
Root canal infection
Chips or cracks
Fractures
Tooth loss
Temporomandibular joint (TMJ) disorder
How Do I Stop Grinding My Teeth?
Knowing the harmful effects of teeth grinding is important, but that doesn't make it any easier to stop this habit. Most habits are difficult enough to break, but the problem with teeth grinding is that it typically occurs while a patient sleeps. Since this is a subconscious habit, it is difficult to stop.
Fortunately, Dr. Mormino offers effective treatment for teeth grinding. The most common treatment for teeth grinding is the use of a dental mouth guard. This custom oral appliance is worn while a patient sleeps. Because the mouth guard is fabricated using a mold of each patient's teeth, it fits comfortably without interrupting with sleep. A protective guard aligns the jaw properly and also creates a barrier between the upper and lower teeth so that a patient cannot clench or grind their teeth.
Another possible treatment to reduce or eliminate teeth grinding is orthodontic treatment. If a severely misaligned bite is thought to be the cause of teeth grinding, Dr. Mormino can discuss orthodontic treatments to align the teeth and straighten the bite. When the jaw is properly aligned, patients are less likely to clench or grind their teeth.
Repairing the Damage Caused By Teeth Grinding
Teeth grinding treatment is a great preventative tool for protecting the strength and health of the teeth. However, most cases of teeth grinding are diagnosed after damage has already occurred. Dr. Mormino offers a full range of restorative dentistry treatments that rebuild lost or damaged tooth enamel to restore the strength and health of the teeth. He can discuss the extent of damage and which of these treatments is most appropriate.
Contact Us
If you believe that you may be grinding your teeth and you are concerned about the affect it will have on the health of your smile, contact us at your earliest convenience to learn more about teeth grinding treatment. Dr. Joseph Mormino will be happy to discuss the treatment options available to restore and protect the strength of your teeth.
Related to This