Porcelain Veneers Improve the Size and Shape of Small Teeth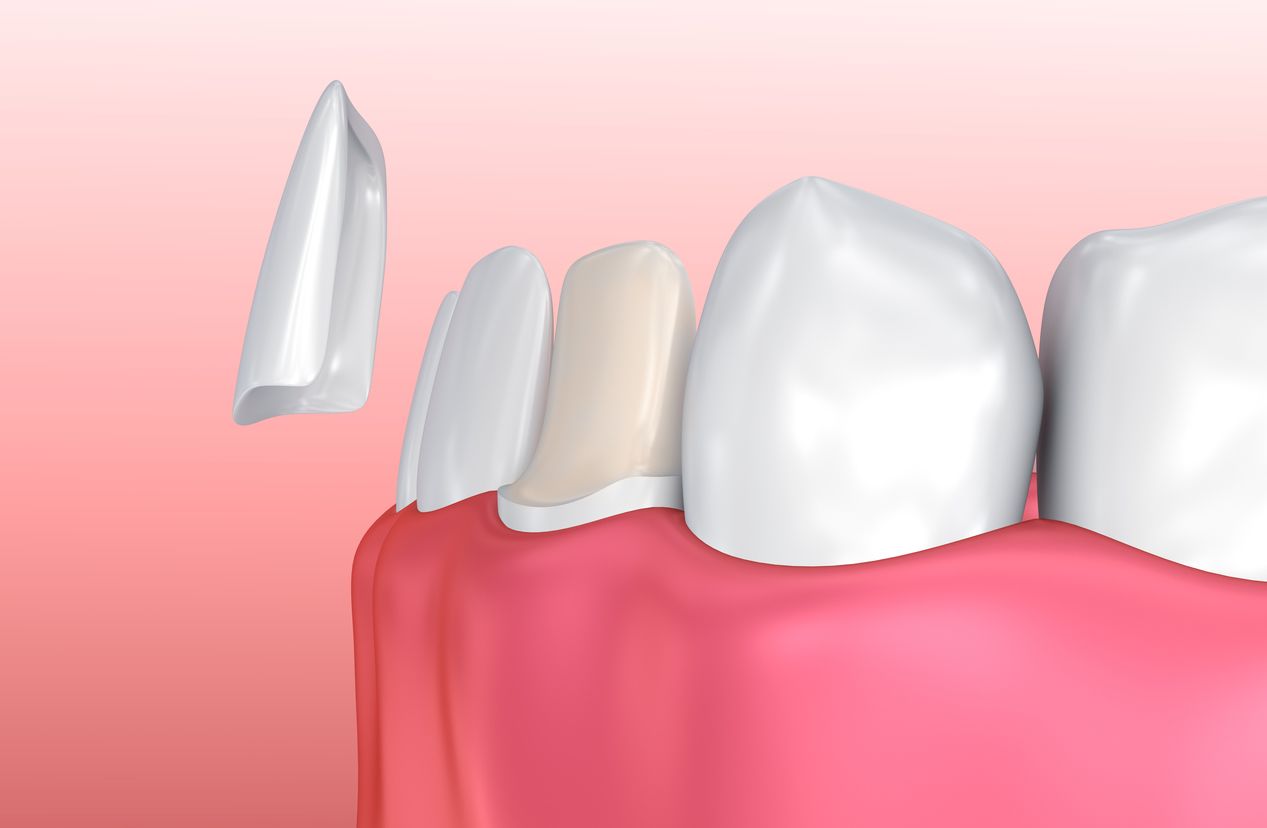 There are a number of imperfections that can compromise the overall appearance of the smile, including chips, cracks, fractures, and discoloration. The size of the teeth can also have an impact on the way the smile looks and functions.
Small teeth tend to throw of the proportions of the mouth and the balance of facial features. If teeth are small in comparison to adjacent teeth, they can also cause problems with a patient's bite. The best way to address small teeth is with porcelain veneers. Porcelain veneers are thin shells that sit over the front of the natural teeth to completely makeover the smile.
Porcelain veneers for small teeth allow our Staten Island, NY patients to enjoy the attractive smile they've always wanted.
Potential Problems of Small Teeth
Porcelain veneers are considered a cosmetic dentistry treatment. When some teeth are smaller than surrounding teeth, or when all of the teeth appear small, the smile can look unbalanced and disproportionate.
Benefits of Porcelain Veneers
Porcelain veneers treatment is a popular cosmetic dentistry procedure because of the numerous benefits they provide. Porcelain veneers conceal blemishes such as discoloration, tooth stains, chips, cracks, fractures, and minor misalignment problems, all while maintaining the natural appearance of the smile.
Specifically in regards to small teeth, porcelain veneers can provide patients with the following benefits:
Porcelain veneers improve the symmetry of the smile
Porcelain veneers enhance the structure of the mouth to balance out facial features
The Treatment Process
Most patients are happy to learn that porcelain veneers are able to improve the proportions of the smile in just two dental appointments.
During a patient's initial dental visit, Dr. Mormino will design a set of veneers that best meets the specific cosmetic concerns of each patient. He will then create a wax-up to show patients just what they can expect their smile to look like when porcelain veneers treatment is complete.
Although it will take a couple of weeks to fabricate the veneers, Dr. Mormino will prepare the teeth at this first dental appointment. Porcelain veneers preparation involves removing a small layer of tooth enamel from the facial surface of the teeth. The amount of enamel that is removed is minimal, creating just enough space for the veneers to sit flush with the natural teeth.
At the end of the first appointment, temporary veneers will be placed to protect the teeth until the permanent veneers are complete.
When the veneers are finished (usually within a couple of weeks), the temporary veneers will be removed, and the permanent veneers will be bonded to the patient's teeth.
Contact Us
If cosmetic imperfections are keeping you from fully enjoying your smile, you may be an ideal candidate for porcelain veneers. To learn more about this cosmetic treatment, contact us at your earliest convenience. Call (718) 218-3689 to set up a personal consultation with Dr. Joseph T. Mormino.
Related to This