Even the most beautiful smiles can appear unhealthy if the teeth are chipped, stained, or misaligned.
Cosmetic dentistry treatments such as whitening and porcelain veneers can enhance your appearance and your self-confidence.
Check out how dentist Joseph T. Mormino in Staten Island, NY, can enhance your smile with cosmetic dentistry...
What is Cosmetic Dentistry?
Unlike general dentistry, which focuses on preventative care, fillings, and other oral health problems, cosmetic dentistry addresses cosmetic issues that detract from your smile. That could include discoloration, chips, cracks, or other problems.

Experienced cosmetic dentists like Dr. Mormino on Staten Island focus on the overall appearance of your smile and have an expansive repertoire of skills that allow them to offer multiple options tailored to your unique needs. Dr. Mormino has been providing advanced dental care to Staten Island for more than 25 years using the latest in dental technology. He also has an on-site lab that allows him to ensure every detail in each restoration is just right.
"I would recommend Dr. Mormino to anyone. Dr. Mormino wants you to look good and feel confident when all is done. He puts you at ease.. He walked me through every step. The staff is great. They make you feel comfortable. Please give Dr. Mormino a try."
Frank CAPUTO
Do I qualify for cosmetic dental care?
Real Patients.
Real Results.
Porcelain veneers
are a solution that can conceal wide spaces and unresponsive dental stains for a whiter, brighter, more symmetrical smile.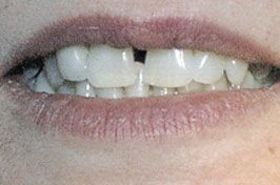 Schedule Your Dentistry Consultation Today

If you are dissatisfied with your smile, cosmetic dentistry can address imperfections and even enhance your overall appearance. Staten Island dentist Joseph T. Mormino has years of training and experience in a range of cosmetic procedures. Each treatment plan is fully tailored to your needs to help you experience maximum benefits.
To learn more about how Dr. Mormino can give you the smile of your dreams, schedule a consultation at our Staten Island practice. Contact us online anytime or give our office a call at
"The Best Dentist I've Ever Been To."
I would recommend Dr. Mormino to anyone. Dr. Mormino wants you to look good and feel confident when all is done. He puts you at ease.. He walked me through every step. The staff is great. They make you feel comfortable. Please give Dr. Mormino a try.
View on Google
Needed a dentist as mine retired, I went on the internet and found Dr Mormino's number crossed my fingers and called. After having two dentists for over forty years I was skeptical. Made an appointment met the staff and Dr Mormino made me feel very comfortable. Repaired my front tooth no problem.
View On Google
Enhance Your Smile
with Porcelain Veneers
There are several dental procedures available at our Staten Island practice to enhance your smile and boost your confidence...
Treatments in Cosmetic Dentistry

What if I Need Tooth Extractions, Fillings, or Dentures?
Extractions, fillings, and dentures fall into the category of restorative dentistry, another area where Dr. Mormino is highly trained and has the advanced technology to handle even challenging cases.
In many cases, cosmetic problems also fall into the category of restorative dentistry.
These situations can include severe decay and damage due to dental trauma. Many times these dental issues also impact oral function and can hinder your ability to eat and speak clearly. If left untreated, they can lead to more serious problems, such as jawbone atrophy and tooth loss.
If you are missing teeth and need dentures or dental implants or if you need full mouth reconstruction, Dr. Mormino has the advanced technology to address your needs. Our knowledgeable team can also help you determine what procedures can be covered by your dental insurance. While cosmetic procedures typically are not covered, restorative dentistry is usually covered at least in part by insurers.
Cosmetic dental enhancements are more popular and widely available than ever before. You may find yourself wondering: With so many providers out there, why shouldn't I just find the cheapest price and go for it?
Although too-good-to-be-true pricing can be very tempting, the truth is that not all cosmetic dentists are created equal. Dr. Mormino in Staten Island has been providing enhancements to satisfied patients for more than 25 years. And although many practices work with offsite labs to create veneers, crowns, and other restorations, Dr. Mormino has his own onsite lab where these upgrades can be carefully crafted to your specifications.
If you experience dental anxiety or have physical limitations that make sitting for long periods difficult, our practice offers nitrous oxide and oral conscious sedation to ensure maximum comfort throughout your treatment. People undergoing either simple or complex procedures can benefit from sedation dentistry.
Dr. Mormino and his staff pride themselves on creating a warm and welcoming environment for his patients. At our Staten Island practice, we have free WiFi, warm neck pillows, and TV and music in every room. We also provide gourmet coffee, teas, hot chocolate, and spring water.
Don't Take Our Word For It ... Read What Our Patients Say
Not Sure if Cosmetic Dentistry Is Right for You?
Request a Consultation
We understand dental issues like chipped, cracked, stained, or missing teeth can be frustrating or embarrassing. At your initial consultation, Dr. Mormino will examine your mouth and review your dental history. He can then develop a custom treatment plan that will address your unique issues.
We are happy to answer any questions you have and look forward to helping you start your journey to a beautiful smile! Leave us a message and we will get back to you. Or call to get answers or to request a consultation.
Me and my family have been going to Dr. Mormino for years. We have since moved off Staten Island, we still make the trip to him for all of our dental needs. Both him and his staff are the best around.
View On Google
Dr. Mormino is by far the best dentist I've ever gone to. He is professional, knowledgeable, and understands the industry better than anyone. Having dealt with prior negative experiences he made me feel at home and welcome. He listened to my concerns and is an all around great guy. Would HIGHLY recommend!
View On Google