Even the most beautiful smiles can appear unhealthy if the teeth are chipped, stained, or misaligned.
Cosmetic dentistry treatments such as whitening and porcelain veneers can enhance your appearance and your self-confidence.
Check out how dentist Joseph T. Mormino in Staten Island, NY, can enhance your smile with cosmetic dentistry...
What is Cosmetic Dentistry?
Unlike general dentistry, which focuses on preventative care, fillings, and other oral health problems, cosmetic dentistry addresses cosmetic issues that detract from your smile. That could include discoloration, chips, cracks, or other problems.

Experienced cosmetic dentists like Dr. Mormino on Staten Island focus on the overall appearance of your smile and have an expansive repertoire of skills that allow them to offer multiple options tailored to your unique needs. Dr. Mormino has been providing advanced dental care to Staten Island for more than 25 years using the latest in dental technology. He also has an on-site lab that allows him to ensure every detail in each restoration is just right.
Benefits of Cosmetic Dentistry
Fix Imperfections

Cosmetic treatments from our Staten Island, NY, dentist can correct gaps, stains, crooked teeth, chips, and other damage to your teeth.
Improve Oral Health

Misaligned teeth are harder to clean than straight teeth, which can make bacteria buildup. Patients can experience bad breath, gum disease, and infection if too much bacteria is collected between teeth. Improved alignment enhances aesthetics and health.
Boost in Self-Esteem
Your smile is one of the main things people notice while making a first impression. Our cosmetic dentistry treatments can improve the appearance of our smile, which can make you more comfortable in social situations and new professional opportunities.
​Dislike Your Smile? You're Not Alone
The same survey found that 8 in 10 people are dissatisfied with their smile and how it looks in photos. A cosmetic dentistry treatment from our Staten Island, NY, office can address your imperfections and transform your smile.
Upgrade Your Smile In Our Relaxing Office
Contact Us Today
Our Staten Island, NY, dentistry practice is not an intimidating place. Instead, our office is a residential home that Dr. Mormino renovated. We strive to make your visits as pleasant as possible and offer amenities like:
Gourmet coffee, tea, and hot chocolate
Warm neck pillows during treatment
Free Wi-Fi throughout the office
TV and music in every room
Enjoy a relaxing atmosphere during your initial consultation. Dr. Mormino will review your oral health before recommending a cosmetic dental treatment that will achieve your goals.
To learn more about how we can transform your smile, request a meeting at our Staten Island, NY, facility. Contact us online or give our office a call at:
"I would recommend Dr. Mormino to anyone. Dr. Mormino wants you to look good and feel confident when all is done. He puts you at ease.. He walked me through every step. The staff is great. They make you feel comfortable. Please give Dr. Mormino a try."
Frank CAPUTO
Do I qualify for cosmetic dental care?
Real Patients.
Real Results.
Porcelain veneers
are a solution that can conceal wide spaces and unresponsive dental stains for a whiter, brighter, more symmetrical smile.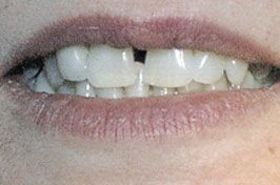 Schedule Your Dentistry Consultation Today

If you are dissatisfied with your smile, cosmetic dentistry can address imperfections and even enhance your overall appearance. Staten Island dentist Joseph T. Mormino has years of training and experience in a range of cosmetic procedures. Each treatment plan is fully tailored to your needs to help you experience maximum benefits.
To learn more about how Dr. Mormino can give you the smile of your dreams, schedule a consultation at our Staten Island practice. Contact us online anytime or give our office a call at
"The Best Dentist I've Ever Been To."
The dentist was always a traumatizing experience for me. That is, until I met Dr. Mormino. He is the most gifted dentist I have ever had the pleasure to meet both in general dentistry and cosmetic dentistry. He actually changed my sisters life, giving her a smile she never had! He is patient and kind and explains EVERYTHING. The office is spotless, the staff superb.. a shout out to Stephanie, who helped me so much.. Annie (very talented and professional assistant <3) Annemarie, Mary and the hygenist Gladys. I could go on and on, but i will never go to another dentist.. He is the absolute best, and on top of that, is board-certified in the treatment of Sleep Apnea! One in a million. Dori
View on Google
After being a patient of Dr. Mormino's for about a year now, I can say that going to the dentist is by all means a pleasant and enjoyable experience. I originally came to Dr. Mormino on an emergency basis because I chipped a tooth. Although I was in for an emergency, Dr. Mormino was happy to speak to me about other concerns I had. He presented me with a few different options to address some problems I had been having. In order to achieve the smile that I always wanted, I had a combination of cosmetic and restorative work done. I have never been more confident in my smile and even though my treatment is complete now I have returned to the office for a cleaning to keep up with it and will continue to do so. Coming to see Dr. Mormino was one of the best decisions I made since moving to Staten Island and I am very happy with the level and quality of care I have received as well as the general kindness of his office staff and their willingness to work with my hectic schedule.
View on Google
Enhance Your Smile
with Porcelain Veneers
There are several dental procedures available at our Staten Island practice to enhance your smile and boost your confidence...
Treatments in Cosmetic Dentistry

What if I Need Tooth Extractions, Fillings, or Dentures?
Extractions, fillings, and dentures fall into the category of restorative dentistry, another area where Dr. Mormino is highly trained and has the advanced technology to handle even challenging cases.
In many cases, cosmetic problems also fall into the category of restorative dentistry.
These situations can include severe decay and damage due to dental trauma. Many times these dental issues also impact oral function and can hinder your ability to eat and speak clearly. If left untreated, they can lead to more serious problems, such as jawbone atrophy and tooth loss.
If you are missing teeth and need dentures or dental implants or if you need full mouth reconstruction, Dr. Mormino has the advanced technology to address your needs. Our knowledgeable team can also help you determine what procedures can be covered by your dental insurance. While cosmetic procedures typically are not covered, restorative dentistry is usually covered at least in part by insurers.
More Top-Shelf Reviews
For Our Staten Island, NY, Dentist's Office
I went to Dr. Mormino the first time to take care of my 95 year old Mom who was having some dental issues. I am the biggest baby when it comes to dentists but when I saw how kind and gentle he was with my Mom I booked a consultation. To say that he changed my life would be an understatement. I never smiled because I was so self conscious and was in pain regularly. I now have my smile back and would recommend Dr. Mormino and his fabulous staff to anyone who is looking for a gentle, caring, and professional dentist.
View on Google
Before going to Dr. Mormino, I had always feared going to the dentist. My anxiety would kick in the day before any appointment. Since meeting Dr. Mormino and his staff, I no longer have fear going to the dentist. I appreciate the way he and his staff treat their patients. They always make sure you're comfortable and not in pain. They take anxiety and fear about having a procedure done seriously and always treat their patients with the utmost respect. Thank you Dr. Mormino and staff!!
View on Google
Cosmetic dental enhancements are more popular and widely available than ever before. You may find yourself wondering: With so many providers out there, why shouldn't I just find the cheapest price and go for it?
Although too-good-to-be-true pricing can be very tempting, the truth is that not all cosmetic dentists are created equal. Dr. Mormino in Staten Island has been providing enhancements to satisfied patients for more than 25 years. And although many practices work with offsite labs to create veneers, crowns, and other restorations, Dr. Mormino has his own onsite lab where these upgrades can be carefully crafted to your specifications.
If you experience dental anxiety or have physical limitations that make sitting for long periods difficult, our practice offers nitrous oxide and oral conscious sedation to ensure maximum comfort throughout your treatment. People undergoing either simple or complex procedures can benefit from sedation dentistry.
Dr. Mormino and his staff pride themselves on creating a warm and welcoming environment for his patients. At our Staten Island practice, we have free WiFi, warm neck pillows, and TV and music in every room. We also provide gourmet coffee, teas, hot chocolate, and spring water.
Don't Take Our Word For It ... Read What Our Patients Say
Not Sure if Cosmetic Dentistry Is Right for You?
Request a Consultation
We understand dental issues like chipped, cracked, stained, or missing teeth can be frustrating or embarrassing. At your initial consultation, Dr. Mormino will examine your mouth and review your dental history. He can then develop a custom treatment plan that will address your unique issues.
We are happy to answer any questions you have and look forward to helping you start your journey to a beautiful smile! Leave us a message and we will get back to you. Or call to get answers or to request a consultation.
I've always been extremely terrified of the dentist, until I met Dr. Mormino. He is very patient, kind, caring and understanding. He made me feel so comfortable from my first visit. Stephanie, his receptionist is absolutely amazing, since I called to make an appointment, scheduling with her she put my mind at ease. The office is clean and sanitized. Everyone is extremely nice and professional. I highly recommend Dr. Mormino and his staff.
View on Google
Very nice, sweet, professional, and kind lady with the hands of an angel. Personally I have never had a better deep cleaning in my life. It's amazing how your fears and medical needs can be addressed at the same time. I am only sorry for not finding Dr.Mormino, DDS, and his staff years ago. I now look forward to my dental visits.
View on Google